Weizhixin won the Microsoft Finalist Award for two consecutive years | "Best IDH of the Year 2019" and "Best IDH of the Year 2018
---
On July 25, Microsoft FY19 Partner Appreciation Dinner was held at Hilton Nanhai Hotel, Shekou, Shenzhen. As a strategic partner of Microsoft, Weizhixin was invited to participate in the event. As the final award of Microsoft, Microsoft's IDH of the Year is highly regarded, with only one quota per year. This time, it is still won by Weizhixin. It has been two consecutive years since Wezhixin won this award.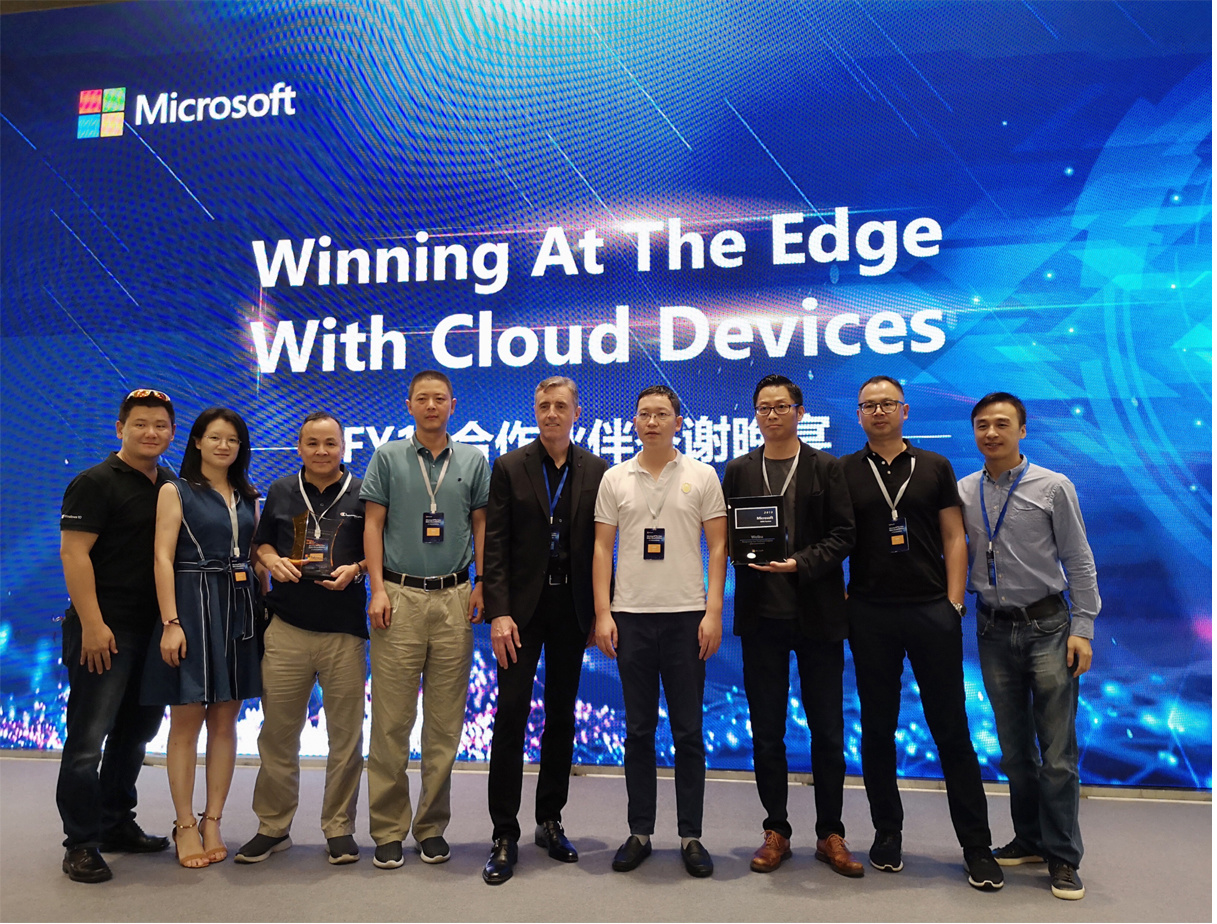 In the past year with such a complex market environment, the Sino-US trade war has ups and downs, some Intel chips are out of stock, and the market economy is in a downturn. Based on the strong upstream and downstream resource channels of WeChat, excellent and practical hardware design solutions, and the integration of Microsoft Morden PC and other characteristics, WeChat has brought competitive products to the majority of LOEM manufacturers, which are unique, The personalized ultra-thin fashion design idea caters to the preferences of the current PC consumer market and has achieved excellent results.

In this year, WeChat is seeking transformation and upgrading, abandoning low quality and low price, striving to change the PC industry pattern through its own product upgrading, leading CTE partners to actively develop, seek breakthroughs and create opportunities!

Looking forward to the future, WeChat will continue to cooperate with Microsoft in depth, bring better solutions to the vast number of CTE customers, help upstream and downstream enterprises grow together, and explore more possibilities in such areas as AI, cloud computing, and the Internet of Things.
---
Latest Information